Looking for an anniversary gift guaranteed to impress loved ones? Here at RLD we can help you out! Whether celebrating a paper, ruby or diamond anniversary or simply wanting to show a loved one you care, have a look at some of our personal picks.
Social Media Executive Hayley recommends the Dial House Hotel, Gloucestershire as an excellent anniversary treat for parents. Hayley bought the stay for her parents' ruby wedding anniversary, as she wanted it to treat them to something relaxing, grand and indulgent and the idyllic Dial House Hotel ticked all the boxes. Hayley's parents are always helping to look after their grandchildren and this child-free hotel was partly chosen for them to really escape reality. The couple loved the hotel's fine dining, and described the restaurant as serving up exquisite food in a relaxed atmosphere.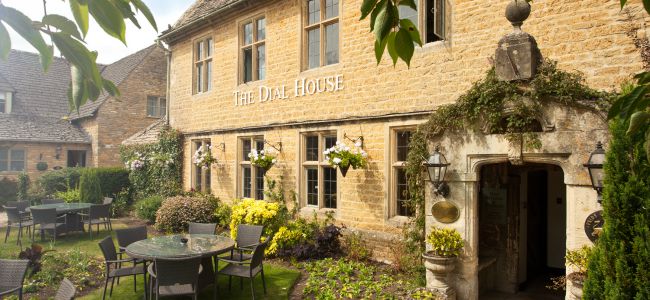 Partnership Manager Jon recently treated his parents to a three-course lunch with champagne at The Savoy Grill for their 45th wedding anniversary. The Savoy Hotel is synonymous with glamour and luxury and the ideal location to toast many wonderful years of marriage. The old school glamour of the restaurant really appealed to Jon when selecting his gift idea, as he knew it would be something his parents would appreciate (as was also the sort of present he knew they would thoroughly enjoy but would never buy for themselves).
Jon's parents were treated superbly and the Savoy Grill staff even went the extra mile by treating them to chocolates presented on a special 'Happy Anniversary' plate. The couple toasted their special dining experience and have since told Jon the memorable occasion would stay with them forever.
Joshna, RLD's very own Head of Online treated her husband Nayan last year, to one of RLD's driving experience days for their paper wedding anniversary. Joshna cleverly thought of something paper – the experience day voucher itself – to give to celebrate their first year of marriage together. She also used the gift box to add in some extra treats. The fast drive was something Nayan had wanted to do for a while and went down a treat!
Have our RLD anniversary suggestions got you thinking about what to buy your special someone, friends or family? Check out our anniversary gift ideas on for more inspiration.
Images via: Love3_2_1 via Instagram, LOUISEHALLCERAMICS via instagram and RLD