7 Things You Didn't Know About The Twilight Zone
It's a little known fact, but this Wednesday it's National Twilight Zone Day.
Created in 1959 by acclaimed television producer Rod Serling, this bizarre cult sci-fi classic has been entertaining fans for generations.
There are many ways you can celebrate this mind-bending occasion – and the best way to start is by reading these 7 little-known facts about The Twilight Zone.
DISCLAIMER:
"You are about to enter another dimension, a dimension not only of sight and sound but of mind. A journey into a wondrous land of imagination. Next stop, the Twilight Zone!"
1. Rod Serling not only created and narrated the show, he also single handedly  wrote 94  of the 156 Twilight Zone episodes.
2. Serling didn't want to be the face of the show, but ended up as the narrator after both Orson Welles and Richard Egan turned the down the role.
3. The Twilight Zone was able to tackle controversial issues such as nuclear war and corruption because at the time, the censors didn't take sci-fi seriously enough to care.
4. Actress Ida Lupino was the only woman to direct an episode of the show; she also appeared in the season 1 episode, The Sixteen-Millimetre Shrine.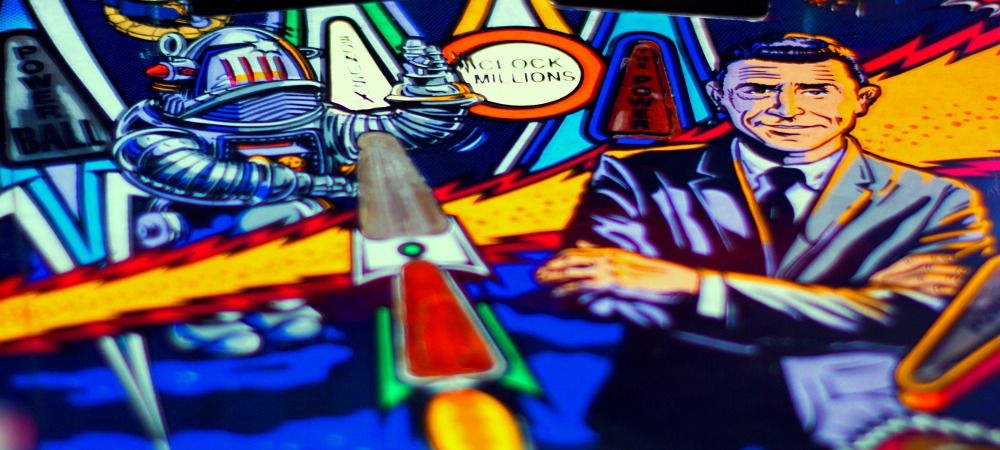 5. Simpson's creator Matt Groening was a big Twilight Zone fan, and has paid homage to the show in at least 10 of his Halloween specials.
6. The show was technically cancelled after just 3 seasons when CBS simply replaced it with something else. But in a last minute scramble, Serling was able to reduce the length of the episodes from an hour to just 30 minutes, which kept it going for 2 more seasons.
7. Star Trek stars William Shatner (Captain Kirk), Leonard Nimoy (Spock) and George Takei (Sulu) all appeared in episodes of the show.
If you're a fan, have fun celebrating on Wednesday and if you've never seen the show, we suggest checking it out. For more TV and movie madness, take a look at our blog's cinema section.
Images: Mon CEil and Steven Bevacqua via Flickr