Willow Wonder Ball: A Night of Fun, Celebrities and Fundraising
Our charity partner The Willow Foundation held their annual Willow Wonder Ball last weekend at the Grosvenor House Hotel and we were invited to join the splendour as Willow celebrated having fulfilled 10,000 Special Days.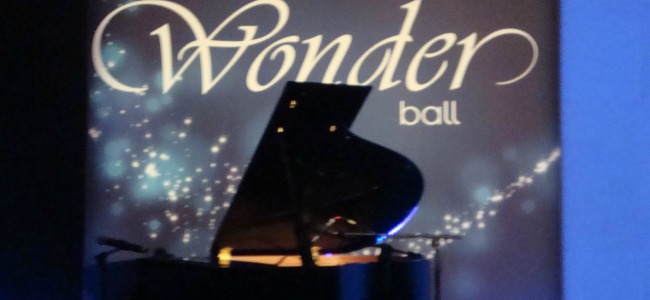 We are proud of our association with The Willow Foundation and you may remember us blogging about them in the past (for the Willow 10K run for instance). They are the only charity in the UK who offer Special Days out to seriously ill young adults between the ages of 16 – 40.
The sumptuous surroundings of Grosvenor House Hotel in London's Mayfair was the setting. Our four Red Letter Days staff met up with the three winning competition couples to share a table.
The food was fit for a king!

Brilliantly funny and longtime big supporter of Willow Matt Lucas (of Little Britain fame) gave up his time to be main compere for the evening. There were video messages from some of the celebrities who were unable to be there (Amanda Holden and Robbie Williams to name just two).
Singer/songwriter and recipient of a Special Day himself, Andrew Wright told his story and sang one his own acoustic compositions (recorded as part of an EP on sale for Willow). Funky sounds came courtesy of Jaz Ellington (of BBC TV's The Voice fame) with his band.

The charity ball is Willow's biggest fund raiser of the year and oh boy, did it raise some big money! The big auction was a highlight and included gems such as tickets for the Wimbledon final, a luxury Caribbean holiday, a One Direction concert box at Wembley, Paul Weller signed guitar and loads more.
These things were out of the league of most of us on the Red Letter Days table but luckily not out of range of the many of the invited celebrities and supporters of the charity who enjoyed bidding against one another. Generosity knew no bounds when some prizes were even split between two bidders to double the money!
We certainly enjoyed every minute, and we'd like to thank the amazing team at Willow who made sure the evening ran seamlessly. We hope the resounding financial success will give many more people the Special Day they deserve in 2014.

Please click this link if you would like to donate to Willow.
IMAGES FROM willow foundation AND Red Letter Days